Wednesday 5th – Sunday 9th October, 2022
___
The XXXII EUROPEAN BACKGAMMON CHAMPIONSHIP is scheduled at the Casino Innsbruck (Austria) from 5th to 9th October 2022 (main tournament on 7th, 8th and 9th October 2022).
From this year the European Championship is named after Alberto da Pra, the founder of WBF Worldwide Backgammon Federation, who recently passed away.
It will be five very intense days, with ten different tournaments available to players. This is the second edition that takes place at the Casino of Innsbruck, the capital of Tyrol (Austria). Do not miss the welcome cocktail with Tyrolean dinner which is our way of thanking the intervening players.
Another feature of the Championship is The best play the best divided into two categories: Master and Intermediate. This tournament is free, participation is reserved for players who have won the European Championship and have the WBF Golden Card 2022. The winners will have the right to participate for free, in their category,
Hope you can join us for this exciting event in Austria!
Don't miss this great event!
___
The 9th MERIT OPEN INTERNATIONAL BACKGAMMON CHAMPIONSHIP (added prize money 25.000 €) is scheduled at the Merit Park Hotel & Casino in Kyrenia / Girne (Northern Cyprus) from 8 to 13 November 2022 (registrations start on 7, Warm-up on 8 and Main Tournament on 9, 10, 11, 12 and 13th November, 2022).
November has been MERIT TIME for nine years: this tournament has created a new standard in the world of Backgammon. It is a kind of Wimbledon: no other tournament has the power to attract so many players from all over the world.
This event is a MERIT-WBF partnership and is organized and directed by Marco Fornasir and Arda Findikoglu under the aegis of WBF Worldwide Backgammon Federation. The tournament has an added prize of € 25,000 offered by MERIT and has scheduled an entire week dedicated to Backgammon, with 13 different activities, including the WetGammon tournament, the only underwater tournament in the world.
In addition, the MERIT OPEN is famous for offering, during the days of the tournament, a complimentary buffet with sweet and savory food and all kinds of drinks. This is one of the musts that characterizes this tournament.
Hope you can join us for this exciting event in North Cyprus!
Don't miss this great event!
___
There is great anticipation for the most important Backgammon tournament of the year: the 9th Merit Open in North Cyprus, scheduled to take place from Tuesday 8th to Sunday 13th November, 2022.
The Merit Park Hotel is fully booked and, like every year, the hotels in the area are filling up with fans who want to win the rich money prize of this prestigious championship.
In response to the numerous requests from players, Jakob Garal is organizing on-line satellite tournaments this year as well, which are giving away entries to the Master category. There will be 8 player challengers, played to 9 points, using the triple elimination system.
If you are interested email info@fairbg.com.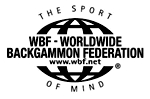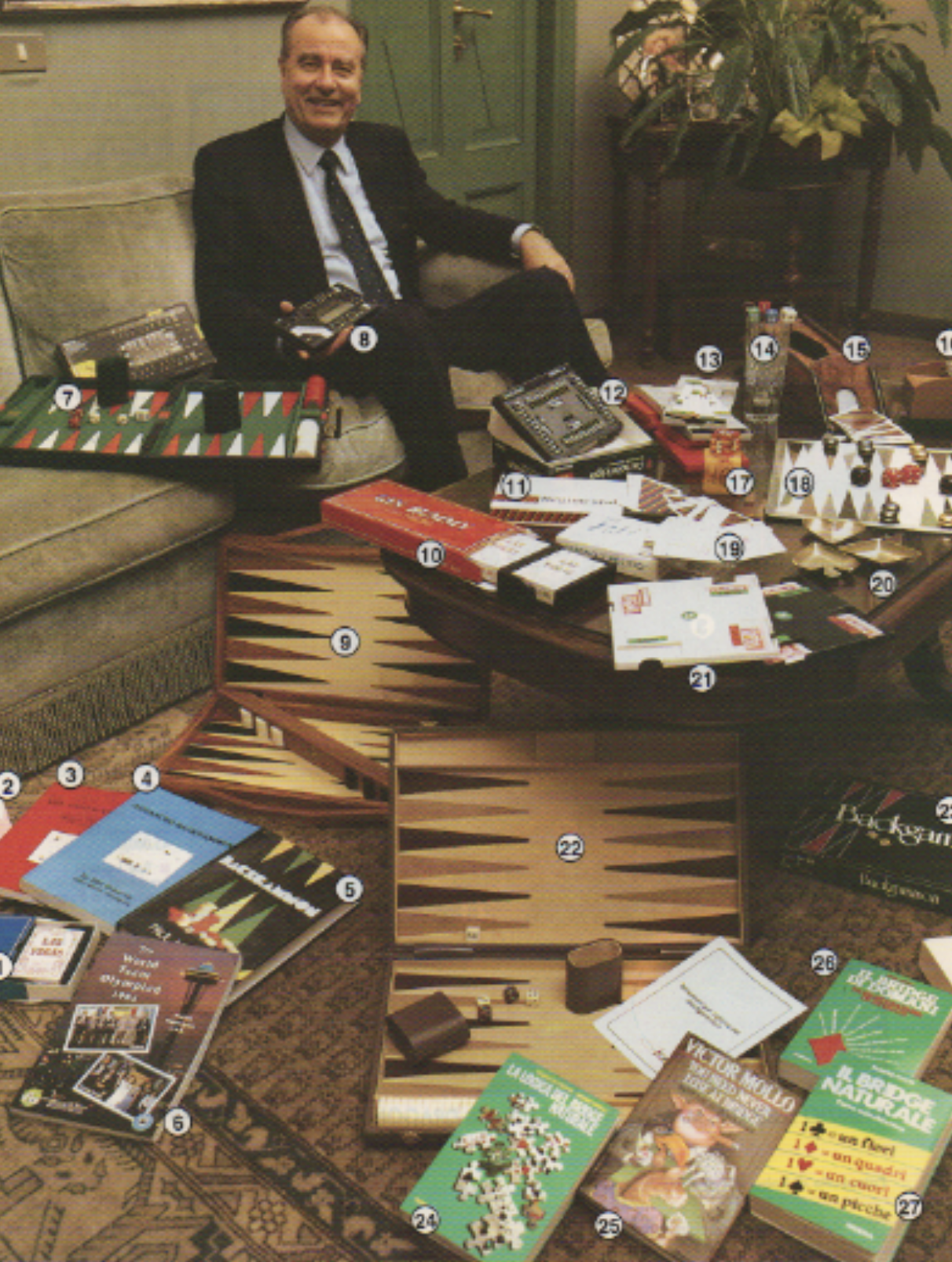 REMEMBERING ALBERTO da PRA
___
On April 5, 2022, the founder and president of WBF Worldwide Backgammon Federation left for his final journey. At the behest of the family, the news initially remained confidential.
Alberto was a very unique type. Born in 1929, he trained as an engineer. He did not fall in love with Backgammon until later in his life, but he immediately made himself known for his personality. He began attending the circuit of international Backgammon tournaments, together with the world champion Gigi Villa, with whom he organized several tournaments – in particular Sanremo. He was always accompanied on his travels by his wife Maria, who was also passionate about the game.
In the meantime Alberto held the role of referee of the Monte-Carlo World Championship final for many years and created, together with Gigi Villa and James Ballié, the B.E.A. (European Backgammon Association). As a player he won a Summer edition of the St. Moritz Backgammon tournament.
In 1986 he had an intuition: the world of Backgammon lacked a real Federation, capable of spreading this game among new players, standardizing the game and tournament rules and supervising and coordinating tournaments with the utmost transparency and fairness. But his greatest intuition was to define Backgammon "the Sport of Mind", detaching it from that reputation of a game often associated with gambling.
Alberto and I met in 1986 and he immediately invited me to collaborate with him for the new-born WBF. Alberto was my mentor: together we have organized and directed many events and it is impossible to list them all. Thanks to my activity as a journalist, together with Alberto we have also created several Backgammon columns, in particular for Giochi Magazine (1987 and 1988) and for Capital (1992 / 1995). After 36 years, WBF is still alive and well and, during its existence, has organized and promoted some of the most important tournaments in the world, including the Backgammon Olympics, the European Championship, the Italian Championship, the Mitteleuropa Championship and the prestigious Merit Open tournaments in Northern Cyprus, Croatia and Montenegro.
Over time Alberto da Pra had carved out the role of "noble father of Backgammon" and when he participated in international tournaments he was always designated as president of the Tournament Committee.
His last participation in an international tournament dates back to September 2011, when he participated with his wife Maria at the 20th Mitteleuropa Backgammon Championship in Baden bei Wien, just outside Wien.
Following tournament he participated less, reserving his energy for tournaments near to Milan, the city where he has always lived.
In recent years he was struggling to leave the house and did not like to see his Backgammon friends, he probably felt aged and wanted to leave his friends with the memory of when he was still full of energy.
His activity in the world of Backgammon will not be lost and to honor his memory the European Championship will be named after him, thus becoming the European Championship – Memorial Alberto da Pra.
Marco Fornasir – WBF General Secretary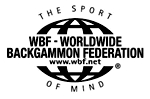 PRIVATE WBF TOURNAMENTS
WBF organizes private tournaments on high profile structures on request.
These tournaments are organized at the request of gentlemen who do not like to participate in public tournaments and are invitational tournaments.
Those who wish to participate and believe they have the right profile for this type of event can request information via email at info@wbf.net.